Great Canadian Entertainment to open $725M "Vegas-style" resort in Toronto
A CAD 1 billion ($724.9 million) resort featuring "modern Vegas-style" gaming is set to open in west Toronto this summer. In a Wednesday statement, Great Canadian Entertainment announced that the facility will be known as the Great Canadian Casino Resort Toronto, and described it as "Canada's largest destination casino resort."
No specific date has yet been provided for the property's opening, which is set to feature a casino, a hotel, an entertainment venue and multiple dining outlets. The resort is set to be located at the intersection of Highways 401 and 427, sitting on 33 acres.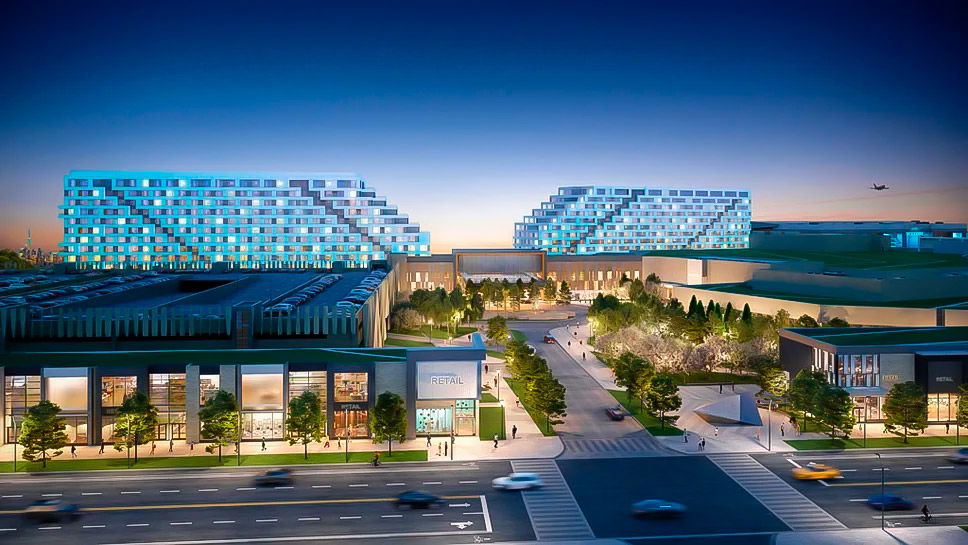 "We see this as an unprecedented opportunity to introduce an entirely new, world-class experience in Canada that will bring together the best in casino gaming, exceptional live entertainment, dining, and accommodation in one very special place," said Matthew Anfinson, Chief Executive Officer, Great Canadian Entertainment.
Adjacent to Woodbine Racetrack, the resort will feature "a modern Vegas-style casino," an integrated 400-room hotel, a 5,000-seat live entertainment venue, and multiple on-site dining options, bringing to life "a new, one-of-a-kind entertainment district" in Toronto. The existing Casino Woodbine, also operated by Great Canadian, will continue to operate until the resort debuts.
"We are very excited to reveal more about what this landmark destination will feature and what our guests can expect in the coming weeks, including the announcement of an opening date. This project has been several years in the making, and we are thrilled that we are close to bringing it to life," concluded Anfinson.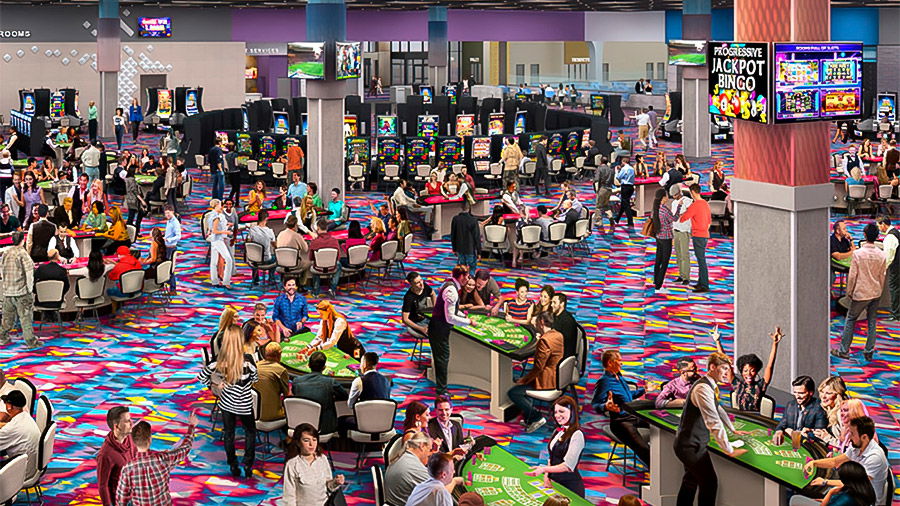 Great Canadian Entertainment is a gaming and hospitality company that has facilities in Ontario, British Columbia, New Brunswick and Nova Scotia. The company's website says the upcoming Toronto casino will have more than 4,800 slot machines and over 145 table games.
Chuck Keeling, executive vice-president of Great Canadian Entertainment, told the Star the casino is among the largest private-sector projects in development in Ontario. Once complete, "its size will be similar to that of The Rogers Centre, BMO Field or Scotiabank Arena." The new location appears to fall in step with Woodbine Entertainment Group's master plan to transform the area into a "city within a city."
WEG, which operates the nearby horse-racing track, told the Star in 2017 it envisions a new community in the area, including gambling, restaurants, a hotel, convention spaces and more. Great Canadian Entertainment told the Star at the time their plan will be "complementary and work hand-in-hand with Woodbine's."